YESvGaN M6 meeting 04 November 2021 (held online)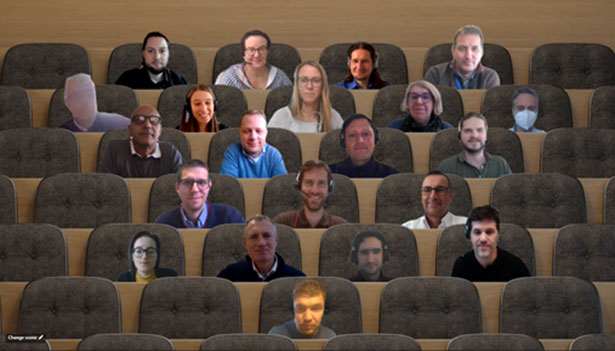 The YESvGaN consortium met online on the 4th of November. In the first part of the meeting, the status of the different work packages was presented and the upcoming challenges were discussed. The second part of the meeting was used to elaborate on the technical details of some of the key results. In general, the project status is considered to be very good despite the difficult conditions caused by COVID-19.
We want to thank all partners for their contributions! We are looking forward to once see all those happy faces in real-life!
YESvGaN Kick-off Meeting 07 May 2021 (held online)
The ECSEL project YESvGaN, coordinated by Bosch, was launched on 07 May 2021 with an online kick-off meeting attended by about 60 project members as well as the project officer Francisco Ignacio.